Fine mineral specimens. Specializing in minerals from North and South America, rare species, native Copper specimens, specimens from Michigan, Tourmaline, and Thumbnails.
Updates Email Bulletins: If you want to receive an email each time new minerals are added to the website (usually, each Wednesday) please send an email to mwminerals@comcast.net. We do not automatically add you to the email list when you buy something and then force you to tell us to take you off the email list.
Updates occur every Wednesday at 12:00 noon EST time (5:00 PM GMT) except in the case of holidays or shows.
Currently for sale on the website there is a total of 3124 mineral specimens, which includes 1079 specimens with individual web pages, 1085 thumbnail specimens and 960 on the galleries of mineral specimens priced under 25 dollars.
Minerals sold on the website (first sale 12/5/09): 9729
Minerals returned with full refund: 15 - and later resold to a satisfied customer: 13 Minerals returned and exchanged for a different specimen: 11
Minerals damaged in shipping with full refund: 5 Minerals damaged in transit but collector did not want refund: 1 Packages lost in transit: 5
Packages returned because of delivery problems: 6
Minerals damaged in transition for which a partial refund was made and the collector kept the specimen: 8
Mineral specimens returned without the collector opening the package, because they decided they wanted something different: 5
Minerals sold to collectors in the countries of Austria, Australia, Belgium, Brazil, Bulgaria, Canada (all 10 provinces and Yukon Territory), China, Cyprus, Denmark, England, Finland, France, Germany, Greece, Indonesia, Israel, Italy, Japan, Malaysia, Mexico, Mongolia, Netherlands, New Zealand, Norway, Pakistan, Peru, Poland, Portugal, Russia, Scotland, Singapore, Slovak Republic, Slovenia, South Africa, Spain, Switzerland, Thailand and Wales and all 50 of the states of the US and Washington D.C.
Mineral Galleries Under 25 Dollars Study & Hobby Samples Links Thumbnails Show Schedule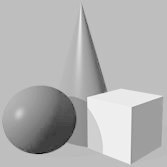 Minerals from Geographic Regions
Galleries by Special Interest
| | | | |
| --- | --- | --- | --- |
| | | | |
| | Sorted by Most Recent | Sorted Alphabetically | |
Galleries by Species or Group
Systematic Galleries
Galleries by Price